ABOVE ALL PREMIUM SERVICES
We Offer Onsite Free Estimates
Small projects often turn into large ones at Above All Window Cleaning & Services, all thanks to our satisfied customers. Our wide range of services and commitment to customer services success have earned us an impeccable reputation on the Western Slope of Colorado. With personalized options and high quality materials, we're doing everything we can to keep our customers happy through our work.
If it can be moved, cleaned or simply maintained, we can do it. Anything from outside to inside your building or home, we can clean. And if you don't see the service you are looking for just call or email and I bet I can help you or find someone we would recommend.
SERVICE AREA: Grand Junction, Vail, Avon, Edwards, Breckenridge, Aspen, Glenwood Springs, Rifle, Montrose, Hotchkiss, the Grand Mesa, Colbran and everywhere in between.
We Honor Veterans and Seniors with a 10% Discount on Any Services.
PLUS, You'll Receive a 10% Discount for Any Referral Business.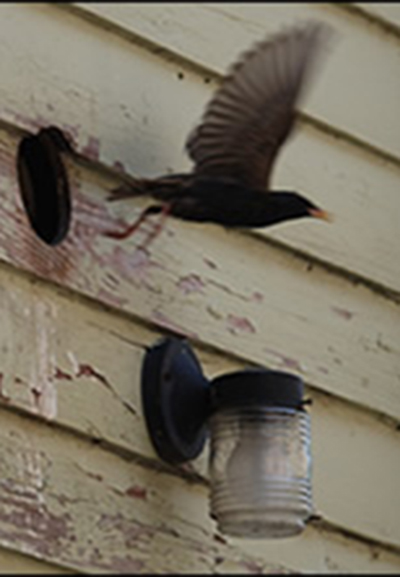 BIRD REMOVAL
ONSITE ESTIMATION RECOMMENDED
$50 / hour • $25 per area of application
We love to see them and hear them … but they can be messy and destructive. Birds carry many diseases and cause thousands of dollars of damage to structures every year. They are aerialistic, which means they return to their place of safety, year-after-year. We safely deter them from roosting and damaging your property. Our tactics work on all types of birds odorless, EPA approved, and harmless. We have a 5 year guarantee to keep our feathered friends in the trees where they should be, not in your rafters and eaves.
Safe To Use On:
• Houses
• Airport Hangers
• Warehouses
• Semi-enclosed Docks
• Grain Storage & Manufacturing Facilities
• Parking Facilities
• Power Plants & Factories
• Golf Courses
• Parks, Lawns
• Crops, Trees, Shrubs
• Landfills
CEILING FANS & LIGHT FIXTURES
Ceiling Fan Cleaning
$8 / Fan up to 8 FT. High
$15 / Fans that are 10 FT. or Higher.
"
We Can safely clean, oil and balance any ceiling fan, at any location with our custom ladders. Proper maintenance will add longevity and efficiency to the unit. We will properly clean them, not just dust them off from the floor, with some fancy pole and brush.
Light Fixture Cleaning & Bulb Replacement
FIREPLACE CLEANING
$25 each
HIGH DUSTING`
$45 / Building Level
High Dusting Of Cobwebs
We remove all those pesky cobwebs inside and outside, in those hard to reach places. Such as from light fixtures, eaves and siding, removed safely and with no chemicals.
We also clean those high ledges, decor, above cabinets in the kitchen area. We have a super secret to keep them from getting stained or dirty again.
HOLIDAY DECORATIONS
Residential or CommercialM
We can decorate for any holiday .. Onsite Estimation
LEDGES AND DECOR DUSTING
$25 / Ledge
WASPS AND HORNETS
FREE SERVICES
For the safety of your family, friends, children, pets and our staff … If we see any wasp nests, we will notify you immediately and remove them free of charge. Some things are more important than money and riding your home of wasp and hornets are one of them!
SHOWER DOORS & MIRRORS
Shower Doors Dependent on Size and Water Build-Up from $25-$45
Mirrors: $5 each
We have the tools to clean any type or style of shower doors and mirrors to there original, perfect spot-free shine, with no smudging or the use of harsh chemicals.
SMOKE ALARMS AND CO2 DETECTORS
$5 / Alarm
We change Smoke Detectors, co2 Detectors and the batteries. We have the tools to keep you and your loved ones safe.
AWNINGS & SIGN CLEANING
We clean awnings and sign so they look new again! Light up business signs we can clean and keep pesky birds off too! We also can condition them to protect from weathering and stains
JUNK REMOVAL
$90 / Truck Load
(standard size is 6 ft by 4 ft. by 4 feet)
We have trucks and trailers to haul any type of debris and the skill to clean up behind the removal
SNOW REMOVAL
Commercial and Residential
We go out in the snow and take care of the heavy lifting so you can enjoy it and stay warm.
YARDWORK
• Lawn Care and Mowing
• Leaf Removal
• Light Branch Removal
• Inside Plant Watering And Grooming
• Dog Dropping Removal
• Grounds Keeping