Our Window Cleaning Services
ABOVE ALL WINDOW CLEANING
offers services in Grand Junction, Denver, Vail, Avon, Edwards, Breckenridge, Aspen, Glenwood Springs, Rifle, Montrose, Hotchkiss, the Grand Mesa, Collbran and everywhere in between. Our company is always ready to help homeowners and business owners maintain their properties.
We'll Be There When You Need Us
As a leading provider of professional window washers in Colorado, the Above All team will make sure our clients receive the highest quality of service possible. We provide a quick response to accommodate your immediate needs, as we know how important your time is. We operate during weekdays and on those special occasions, you can count on us for the weekend too. Simply dial our service hotline, and we'll respond to your request immediately. You can also use our online quote form to get an estimated cost.
Professional Window Washers
It's good to work with people you can trust. Our knowledge and experience in handling residential and commercial window cleaning projects make us highly reliable and flexible. No matter what type of windows you have in your home or at the office, we'll take care of them as if they're our very own.
Safe and Efficient
We stand behind a 100% Satisfaction Guarantee, not only because of the quality of service we provide but also because the Above All Team is well trained, dedicated and passionate about what they do. Our clients' safety and interest is always top of mind. We use the most effective eco-friendly cleaning products, high quality tools and most importantly, we pay attention to every detail while making the workplace safe for everyone.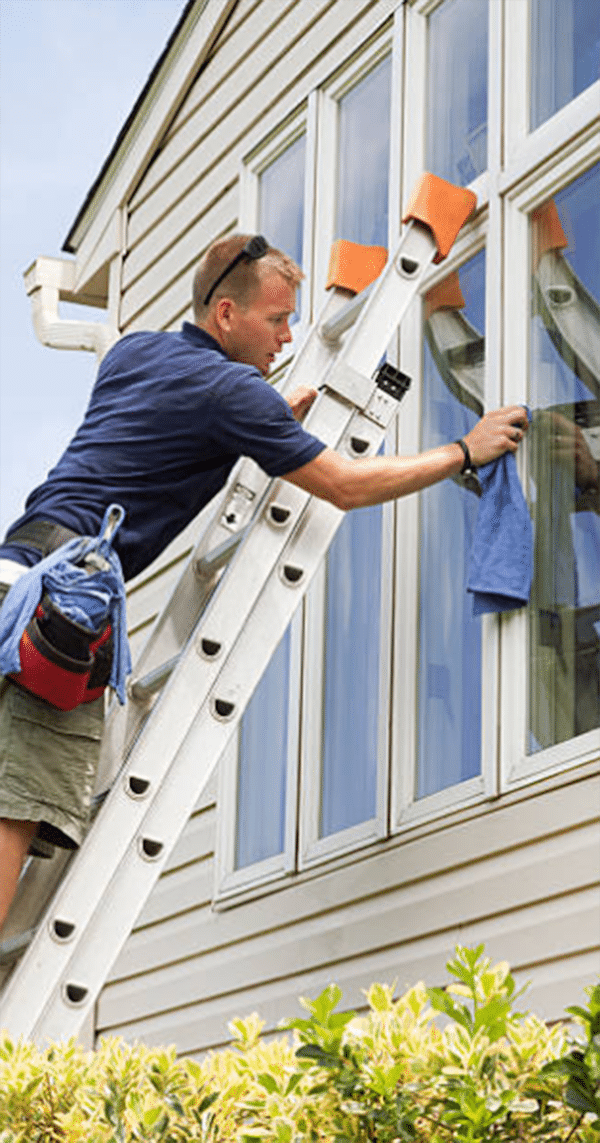 RESIDENTIAL WINDOW CLEANING SERVICES
For the first initial window cleaning, we suggest that both inside and out get cleaned, in order to get the clearest view possible. Pricing reflects the entire window to be cleaned (glass, frames, tracks, and screens) which will result in a higher-quality, complete job.
Regular cleaning can help maintain the integrity of your windows and allow you to truly enjoy the views that the Grand Valley, and surrounding areas have to offer. We can clean every type of window, regardless of the age of your home. Our employees are highly trained and are able to do a single pane in one swift movement, without lifting the squeegee. This helps to ensure that you have a streak free shine.
Three generations of knowledge, experience, and customer service. We stand behind a 100% Guaranteed Satisfaction for all our services.. The Above All team members are safety certified. We use only eco-friendly, no chemical footprint cleaning solutions.
Our prices are affordable for any budget. We will meet or beat any coupon or sale prices of any competitor, and give you the service and quality you deserve. We take pride in raising the standards of service, so that you can maintain the american dream, with one easy call, for all your household service needs.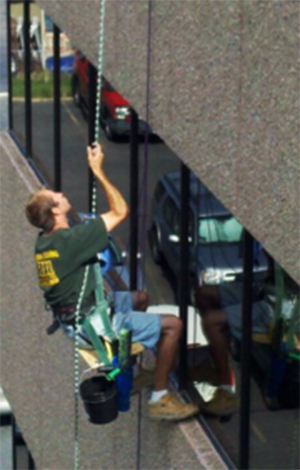 TOP LEVEL COMMERCIAL WINDOW CLEANING
We are equipped to handle every size and type of job and we offer a wide variety of options for commercial businesses. Ranging from small buildings to large high rises– No job is too tall, or to small, for the Above All Team.
As a business owner, I know exactly you're looking for in high-quality to low price point, plus top notch service, as fast as possible. Certified in high-rise safety, and insured beyond $2 Million .. Rest assured, we can deliver.
Three generations of knowledge, experience, and customer service. We stand behind a 100% Guaranteed Satisfaction for all our services.. We will meet or beat any competitors price and give you the customer service, and quality you deserve.. so you can focus on what really matters, your business!